Specialist in the treatment of premature ejaculation by hyaluronic acid injections
Premature ejaculation treatment is a male intimate surgery treatment.
Premature ejaculation is a common and widespread sexual disorder among men. 20 to 30% of men in France suffer from premature ejaculation at some point in their lives.
There is no set time for sexual intercourse. But it's probably too short if you have an orgasm too quickly or less than a minute after intercourse begins.
This is a problem because when you ejaculate, you lose your erection and arousal and you can't continue to have sex because your partner's penetration is impossible for a while (reflex period).
Hyaluronic acid injections are an effective treatment for premature ejaculation. Indeed, hyaluronic acid injections in the glans allow to delay the ejaculation by decreasing the sensitivity of the glans.
A few years ago, the discovery that the duration of sexual intercourse was prolonged after hyaluronic acid injections during medical penoplasty was fortuitous. Today we understand better this mechanism which is secondary to the decrease in sensitivity of the glans thanks to the thickening caused by the hyaluronic acid injections.
This information sheet was written in June 2021 by Dr Ralph ABBOU, a plastic surgeon in Paris who regularly practices intimate surgery, both in cosmetic and reconstructive surgery.
For any inquiry please send us an email : [email protected] or telephone +33 1 53 81 44 45

What is premature ejaculation?
Premature ejaculation is when the ejaculation occurs too quickly. There is no minimum duration of the sexual act. 
We distinguish :
primary premature ejaculation if it has always been present
secondary premature ejaculation if it occurs after a period of sexuality without problems.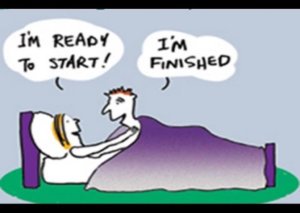 What are the goals of treatment for premature ejaculation?
Delay ejaculation
Prolong penetration
Improve your sexual quality of life
Improve your life as a couple
Improve the sexual pleasure of your partner 
Who should receive treatment for premature ejaculation?
Premature ejaculation treatment is for men who suffer from premature ejaculation and want to extend the duration of their sexual intercourse and penetration.
How is premature ejaculation treated?
Cosmetic surgery medical consultation where your doctor will ask you the following questions:
Your medical history?
Taking any medication or medical treatment?
Existence of known diseases or health problems?
Have you ever consulted a sexologist?
Do you have any relationship problems ?
Do you have any other sexual problems ?
If necessary, you will be referred to a sexologist to help you and give you advice if there are problems with your relationship or arousal. The sexologist will arrange a consultation with your partner if you wish.
Course of treatment
The treatment takes place in the doctor's office.
An anesthetic cream is applied for 20 minutes before the treatment.
Your plastic surgeon then proceeds with a series of hyaluronic acid injections on the glans of the penis to increase the thickness of the sex. The treatment is not very painful.
The aftermath of the treatment
The aftermath may be marked by bruising and swelling that will disappear in a few days.
You will be able to resume your activities the same day and sexual activity 3 to 5 days later depending on your recovery.
Price of premature ejaculation treatment in Paris
| Medical intervention | Price |
| --- | --- |
| Treatment of premature ejaculation with hyaluronic acid injections |  1200 € |
There is no social security coverage.
What causes premature ejaculation?
It's not really known. But your brain chemistry could be at least partly to blame. Men with sexual dysfunction have low levels of serotonin in their brains.
Emotional factors may also play a role:
Stress
Depression
Performance anxiety
Relationship problems
What is the definition of premature ejaculation?
There is no official definition of the duration of premature ejaculation. It is not defined by the duration of sexual intercourse but by the suffering experienced which is personal and subjective and depends on each patient.
Why do I have premature ejaculation?
There are many causes of premature ejaculation but in most cases no clear cause is found. 
The causes of premature ejaculation are :
hormonal or metabolic disease
stress
anxiety
relationship problems
performance anxiety
CONTENUS DE LA PAGE (Chirurgie et médecine esthétique Paris)