Genital surgery for women
Intimate surgery for women is a rapidly expanding field in intimate cosmetic surgery. The demands of patients are very varied and the treatments allow for the improvement and rejuvenation of the appearance of the female genitalia (vulva, labia majora and labia minora) thanks to different procedures such as nymphoplasty and lifting of the vagina and pubis or the mount of Venus and to treat intimate dryness by lipofilling or hyaluronic acid injections. The goal is to improve your sex life.
Intimate surgery treatments for women can be aesthetic medicine treatments (hyaluronic acid injections) or plastic or reconstructive surgery treatments.
This medical information sheet was written in July 2020 by Dr. ABBOU and Dr. PESSIS who are cosmetic surgeons in Paris. Dr. ABBOU and Dr. PESSIS are specialized in cosmetic surgery and regularly perform intimate surgery as well as reconstructive surgery. Dr. ABBOU and Dr. PESSIS practice exclusively in clinics accredited by the High Authority of Health.
Before and after Genital surgery photos of women in Paris
Genital surgery for women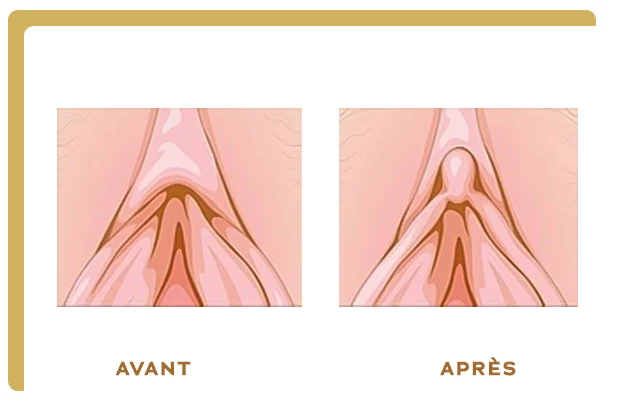 Reduction of the clitoral hood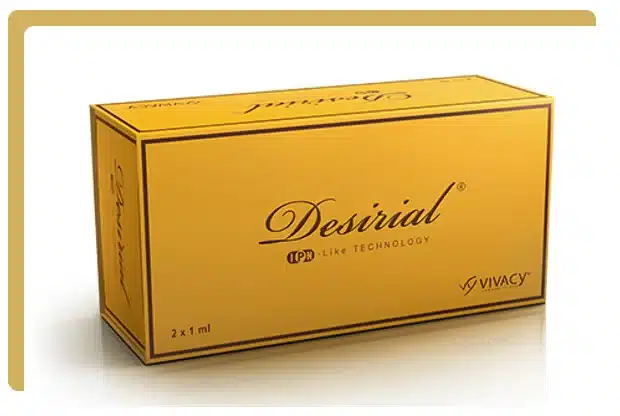 Treatment of vaginal dryness
What are the most frequent operations in women's intimate surgery?
Nymphoplasty
Vaginoplasty
Desirial injections (gynecological hyaluronic acid)
Hymenoplasty
Liposuction of the pubis
What are the differences between Désirial and Désirial plus?
Désirial is a hyaluronic acid developed by the Vivacy laboratory especially for the gynecological sphere in women.
Désirial treats vaginal dryness by improving the hydration of the mucous membranes of the vagina and vulva, while Désirial Plus has a volumizing effect to increase the volume of the labia majora and improve the aesthetics of the vulva.
CONTENUS DE LA PAGE (Chirurgie et médecine esthétique Paris)