Refining the cheeks through cosmetic surgery
Aesthetic surgery of the cheeks and face places a great deal of importance on reducing the volume of the cheeks. Indeed, many patients consult us in order to refine the face and have less round cheeks.
This information sheet was written by Dr. ABBOU who is a cosmetic surgeon in Paris and who specializes in cosmetic and reconstructive surgery of the face. He regularly performs procedures to refine the cheeks.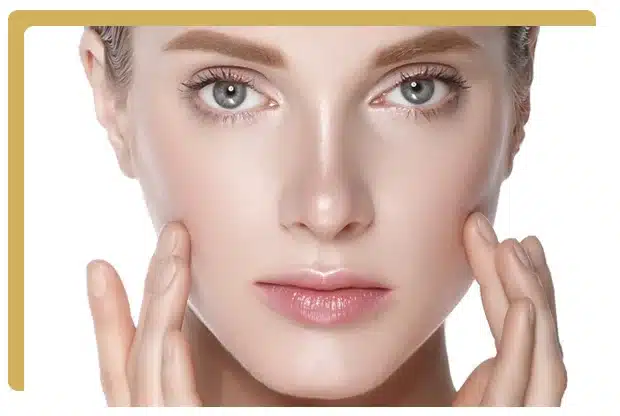 Bichat ball reduction or bichectomy
What is surgery to refine the cheeks?
La chirurgie pour affiner les joues est une intervention de chirurgie esthétique qui permet de réduire le volume des joues et de mieux définir les contours du visage.
What are the objectives ?
Réduire le volume des joues

Augmenter la définition du visage

Réduire les boules de bichat

Liposuccion de la graisse sous cutanée des joues
Who is the surgery for ?
Cheek slimming surgery is for patients who have large cheeks despite a balanced diet and who are not overweight.
How does cheek volume reduction work?
Before the intervention
Medical consultations with your plastic surgeon to define the strategy adapted to your case.
Procedure of the surgery to refine the cheeks
Surgery to refine the cheeks takes place in the operating room under general anesthesia, most often with an outpatient stay (same day discharge). In some cases, it is possible to perform the surgery under local anesthesia.
The aftermath of the surgery
The after-effects are not very painful with the presence of bruises and swelling for about ten days. Mouthwash and painkillers will effectively relieve you.
What are the prices ?
From 3000 € 
The price depends on the complexity of your case and the associated gestures during the surgery.
What is the Bichat ball ?
The Bichat's ball is a fatty ball located deep in the cheek. It gives a fatty or hollow appearance to the cheek depending on its size.
How to reduce Bichat balls ?
Bichectomy is an operation that consists in reducing the size of the Bichat's balls. The objectives of this procedure are to bring out the cheekbones by lifting the cheeks to make them slightly deeper.
Comment affiner son visage chirurgie ?
Par liposuccion des joues ou par réduction des boules de Bichat.