Cosmetic surgeon specializing in chin surgery or genioplasty
Chin surgery or genioplasty is a facial cosmetic surgery procedure that improves and corrects the position of the chin.
Indeed, the position of the chin plays a determining role in the balance and beauty of the lower face. It is possible to move the chin forward or backward using non-surgical techniques of cosmetic medicine or cosmetic surgery.
This fact sheet was written in July 2020 by Dr. Ralph ABBOU who is a plastic surgeon in Paris. Dr. ABBOU and Dr. PESSIS are specialized in cosmetic surgery and perform chin surgery on a regular basis as well.
Before and after chin surgery photos
Our cosmetic surgery procedures on the chin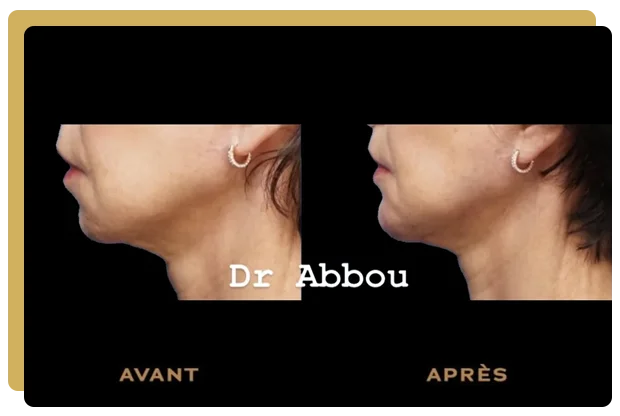 Chin augmentation by hyaluronic acid injections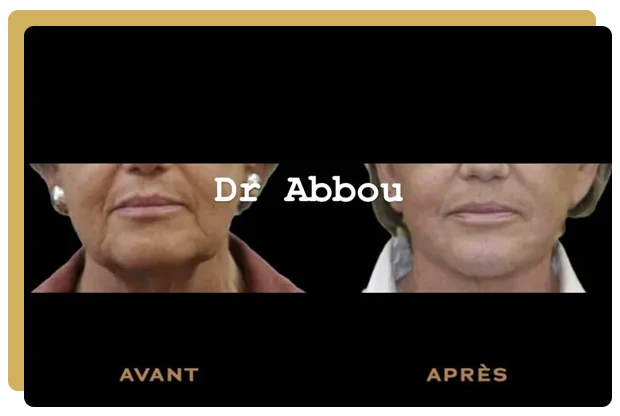 Treatment of bitterness wrinkles or bitterness folds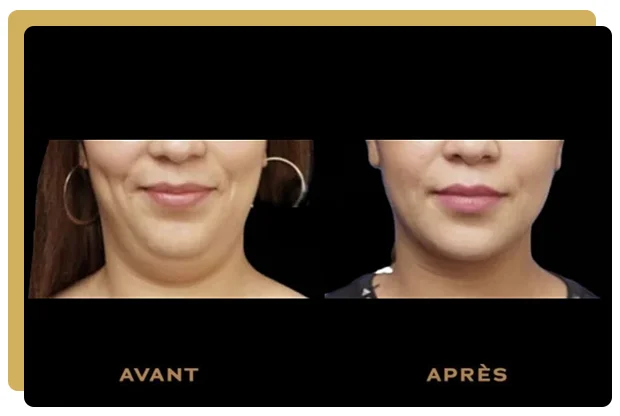 What is genioplasty or chin surgery ?
Genioplasty or chin surgery is a cosmetic surgery procedure that aims to modify the shape of the chin. The goal is to obtain a natural looking chin that harmonizes with the other parts of the face.
What are the objectives?
Move chin forward
Move the chin back
Improve the proportions of the face
Who is it for?
Chin surgery is intended for all patients who are not satisfied with the appearance of their chin: either a too large projection, or a chin that is too small or recessed.
How is chin plastic surgery performed ?
Before the intervention
The first step is to make an appointment with your plastic surgeon for a medical consultation in order to analyze your face and define the surgical strategy adapted to your case:
Analysis of the dental articulation (position of the teeth)
Position of the chin
Position of the upper jaw
Position of the nose
Procedure of the genioplasty
At the doctor's office for hyaluronic acid injections on the chin.
In the operating room for surgery under general anesthesia.
Post-operative care
The aftermath of hyaluronic acid injections is very simple, you can resume your activities immediately.
After a surgical operation, you must allow a week of rest, the time of healing.
What are the prices ?
From 400 € for hyaluronic acid injections.
From 4000 € for surgical genioplasty.
What is a receding chin?
A receding chin refers to a small chin that is recessed from the rest of the face. A receding chin can be treated with hyaluronic acid injections or genioplasty.
What is double chin liposuction?
A double chin liposuction allows the permanent removal of the fat located on the chin that creates the double chin.
Liposuction can be performed under local anesthesia and the aftermath is very simple.
How to move your chin back?
It is possible to reduce the chin projection by :
Reduction genioplasty: bone reduction and osteotomy
Soft tissue reduction: liposuction
CONTENUS DE LA PAGE (Chirurgie et médecine esthétique Paris)